No Paper! 
Ever have that fear that someone will use your favorite fabric scissors to cut paper? Ugh! We all know what cutting paper does to your fabric shears! Mark your scissors with these charming floral scissors fobs.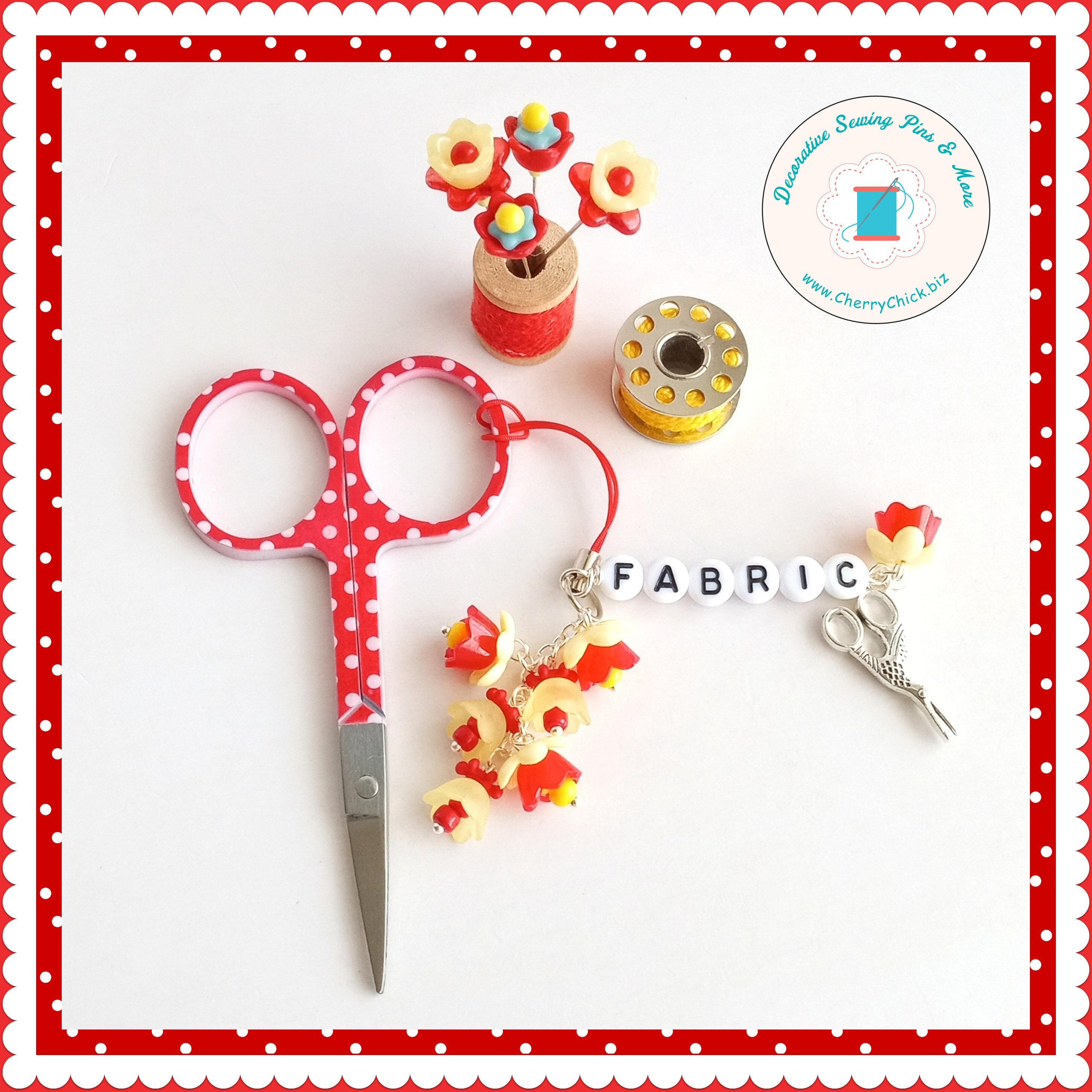 If you are attending a cross stitchers gathering use this cute Floss scissors fob to prevent any confusion as to which scissors are yours.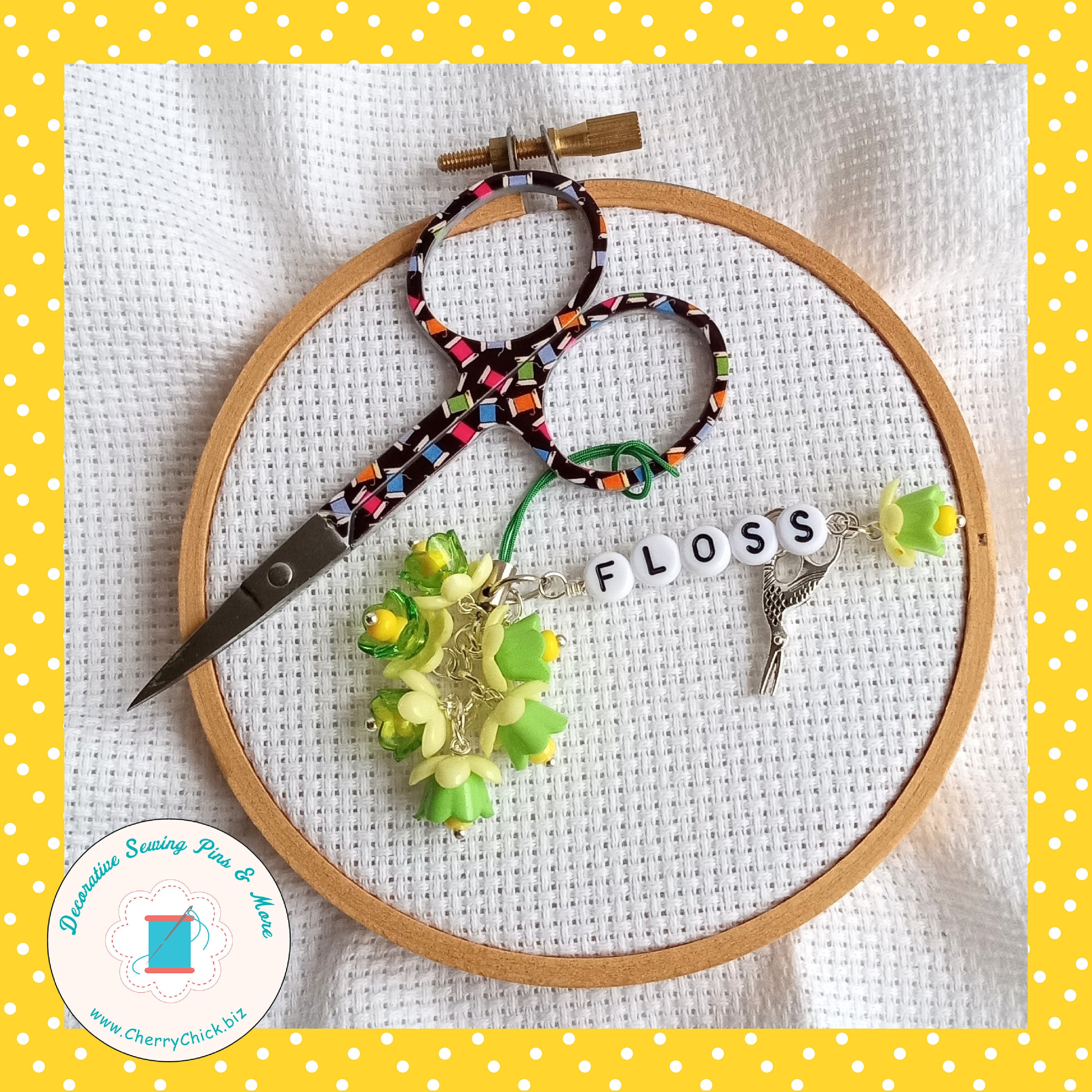 Add this Thread scissors fob to your favorite scissors for snipping thread.