I had an earlier than usual request for Halloween sewing pins from a loyal customer.  This has motivated me to get busy with pumpkin, candy corn, spider web, and jack o' lantern decorative sewing pins for Autumn.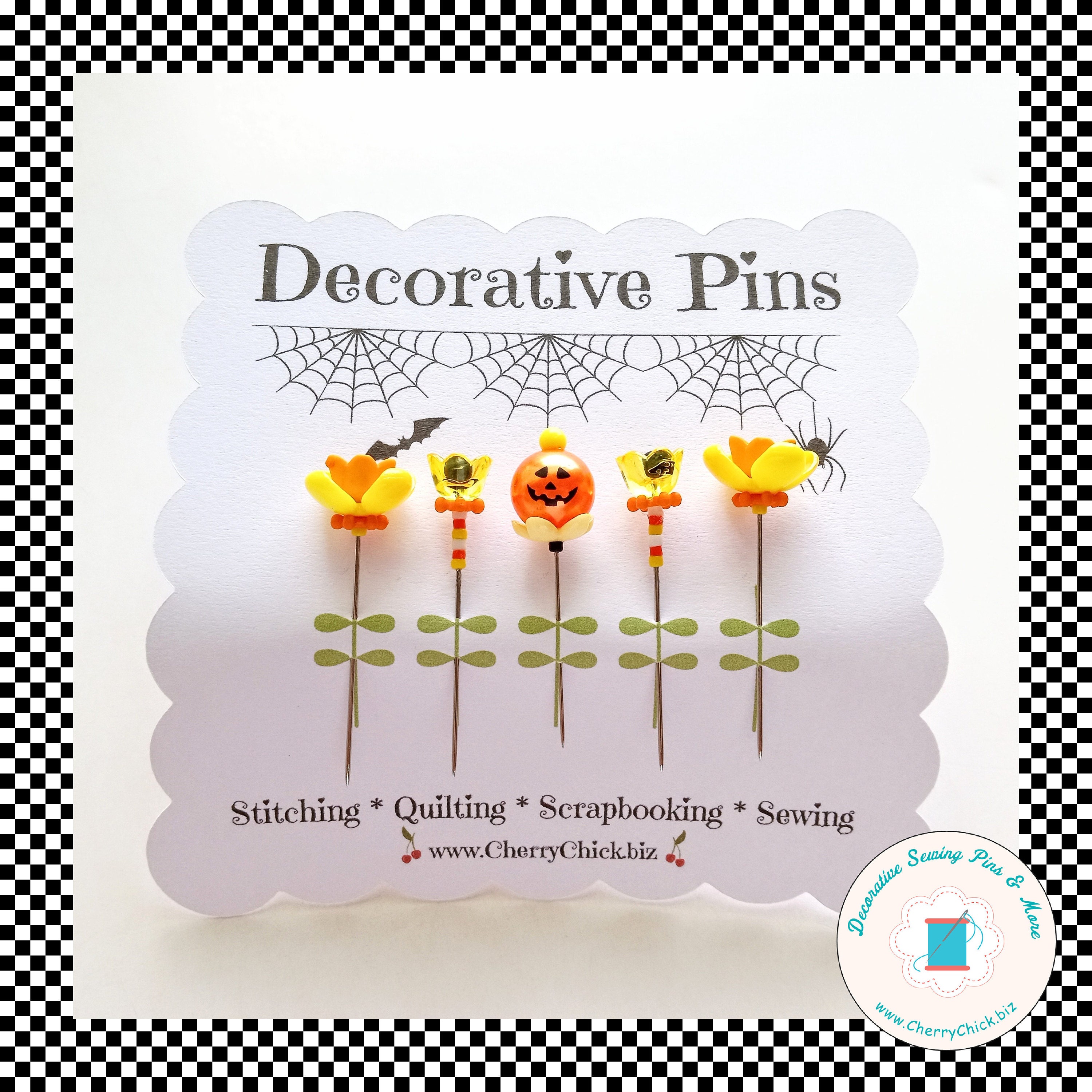 I've restocked designs that sold out last year and I've added, thus far, seven new designs for this Fall.  There will be more to come as new beads arrive.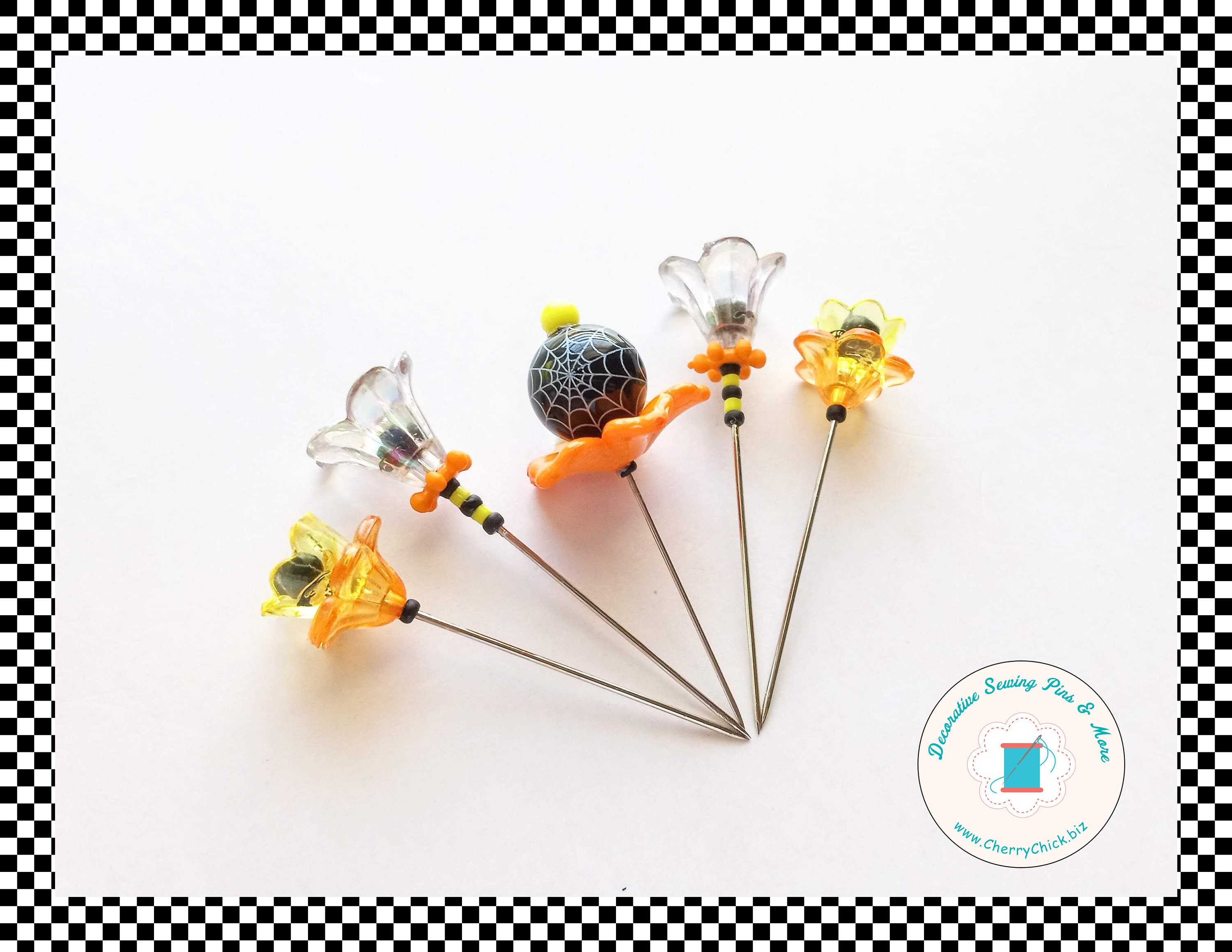 Scary spider webs, bright orange Jack o' Lanterns, and cute candy corn are surely a treat without any tricks.